Webinar on India's opportunities in Mode 1 services exports
India Business & Trade, the thought leadership platform of the Trade Promotion Council of India organized a webinar on India's prospects in Mode 1 Services Exports. The panelists discussed the opportunities that digitisation has brought in for India's services exports via Mode 1 and a roadmap for how this mode can be leveraged to achieve the US$ 1 trillion services export target.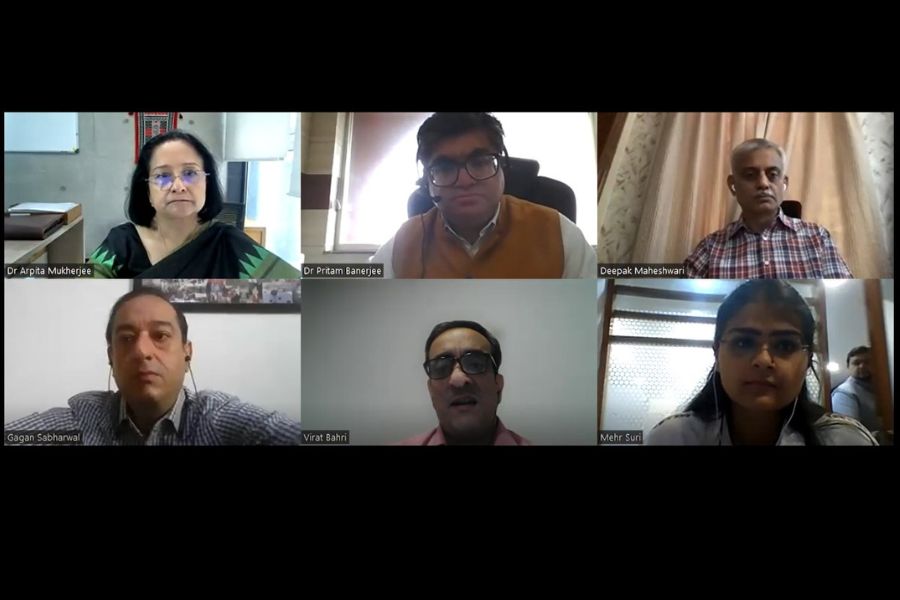 India Business & Trade, the thought leadership platform of Trade Promotion Council of India, organised a webinar on the topic India's prospects in Mode 1 Services exports on March 2021. The panelists for the session were:
Dr Arpita Mukherjee, Professor, ICRIER, & Member, Committee for Advanced Trade Research, TPCI
Dr Pritam Banerjee, Professor and Head, Centre for WTO Studies, & Member, Committee for Advanced Trade Research, TPCI
Gagan Sabharwal, Chief Growth Officer (CGO), Zeta-V Technologies Solutions Ltd.
Deepak Maheshwari, Public Policy Consultant and Researcher
Mode 1 or cross border services is the delivery of services from the territory of one country to the territory of another . It is critical to India's services competitiveness, as aptly illustrated by a 2019 WTO study. This study showed that globally, Mode 3 (commercial presence abroad) was a dominant mode of supply for services, accounting for 60% of total services exports. For India on the other hand, Mode 1 accounted for 61% of services exports, while Mode 3 had the lowest share of around 7%.
However, global growth in digitally deliverable services (DDS) has nearly tripled since 2005 to reach US$ 3.2 trillion in 2019 according to a report by UNCTAD. And their growth has only accelerated ever since. While the sector is dominated by high income countries, India is certainly not a laggard, with a rank of 7 and share of 4.5% in global digitally deliverable services.
Mobility restrictions and social distancing measures imposed during Covid pandemic presented a very serious challenge for the services sector. At the same time, it presented companies with an opportunity to aggressively explore digital modes of services delivery. Inspired by early successes, new avenues are aggressively being explored for cross border services trade across sectors, including IT, healthcare, education, telecommunications, Fintech and outsourced data processing & research.
The boost to digital infrastructure has facilitated delivery of almost any service online. For customers, it allows access to a wide variety and choice of services at lower prices. The rise of automation, artificial intelligence, machine learning and internet of things along with cloud computing has already set powerful examples of blurring borders.
This not only gave universal access of services but also created countless opportunities for people around the world with diverse professional services to offer. The telemedicine market alone is estimated to exceed US$ 175 billion by 2026. Platforms like Unacademy and Byjus has already made remote learning possible. Entertainment consumption has touched new horizons with new over the top platforms like Amazon prime, Netflix. Online and mobile banking continue to innovate digital solutions for seamless money transfers. Tele-migration allowed people to keep their jobs intact and work remotely.
With a powerful structured approach to harness digitization, the country is expected to rapidly expand its footprint in cross border services trade. To achieve the services exports target of US$ 1 trillion by 2030, Mode 1 is therefore expected to play a very key role.
In this context, the webinar deliberated on the transformation in Mode 1 services trade globally and in India at present. Furthermore, the panel discussed current/emerging opportunities and challenges, and the roadmap for India to maximize its gains from this mode of trade in the era of Industry 4.0.