Webinar on export potential of Indian beauty products to Russia
India Business & Trade, the thought leadership platform of the Trade Promotion Council of India organized a webinar on the potential opportunities for India's beauty product exports to Russia, as well as proposed a sustainable roadmap for both countries to deepen the bilateral integration.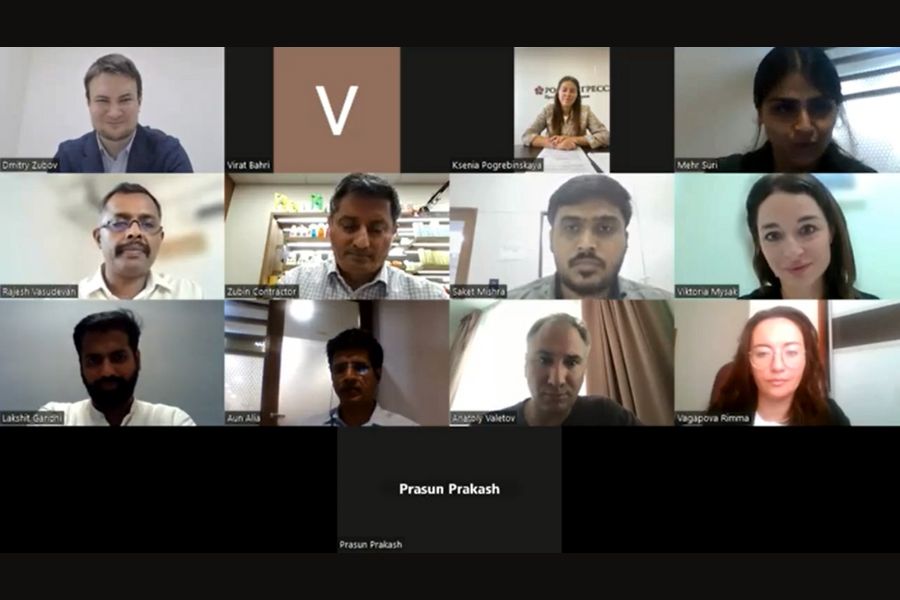 India Business & Trade, the thought leadership platform of Trade Promotion Council of India, organized a webinar on the topic – "Export potential on India's beauty products to Russia" on 29 May, 2023 at 15:00 IST.
The panel for the session comprised a mix of experts from Government and industry from both sides:
RUSSIA
Anatoly Valetov, Member of the Board, Moscow Innovation Cluster Fund
Prasun Prakash, General Director- DRISP, Russia
Ksenia Pogrebinskaya, HOD- South Asia Directorate, The RossCongress Foundation
Vagapova Rimma, President, Russian Union of Manufacturers and Entrepreneurs
Viktoriia Mysak, Founder and Owner INDI House
INDIA
Rajesh Vasudevan, AVP Business Development- Exports, Godrej Consumer Products Ltd.
Zubin Contractor, CEO, Mitchell Group
Saket Mishra, Head Export and International Sales, Fabindia
Lakshit Gandhi, Export Head, Khadi Essentials
The panel discussed several key topics, including the potential of India's beauty products and key markets, India-Russia trade scenario and future prospects, Factors driving the growing popularity of Indian beauty products, product segments showing promise, Potential areas of cooperation between the two countries for expanding trade in beauty products.
India is a major exporter of beauty products, and its exports have been growing steadily in recent years. In 2022, India exported beauty products worth $2.93 billion, up from $2.5 billion in 2021. The Indian beauty and personal care market is globally ranked as the 8th largest. Fragrances, makeup and cosmetics, and men's grooming segments are expected to grow at a CAGR of 12-16%.
The country exported a total US$ 17.67 million in FY 2022-23 which grew significantly from US$ 9.34 million in 2018-19, registering a 17% CAGR. The top export items from India to Russia include hair care products, skin care products, and makeup.
Indian beauty products hold huge potential for Russian consumers. Due to the cold climate and exposure to artificial heating, Indian moisturizing and anti-ageing products remain in demand. Not only this, but, skin rejuvenation and anti-ageing products, herbal hair tonics and henna have also made a profound effect in the market. Demand for Ayurveda beauty care is steadily growing due to their natural ingredients with herbal and Ayurvedic preparations.