TPCI organises Indo-Nigeria Virtual BSM
Trade Promotion Council of India (TPCI) with the support of the High Commission of India in Abuja and in association with the Lagos Chamber of Commerce & Industry, Abuja organized India-Nigeria/Benin Virtual Buyers-Sellers Meet on F&B Products on September 24, 2020 at 1500 hrs IST.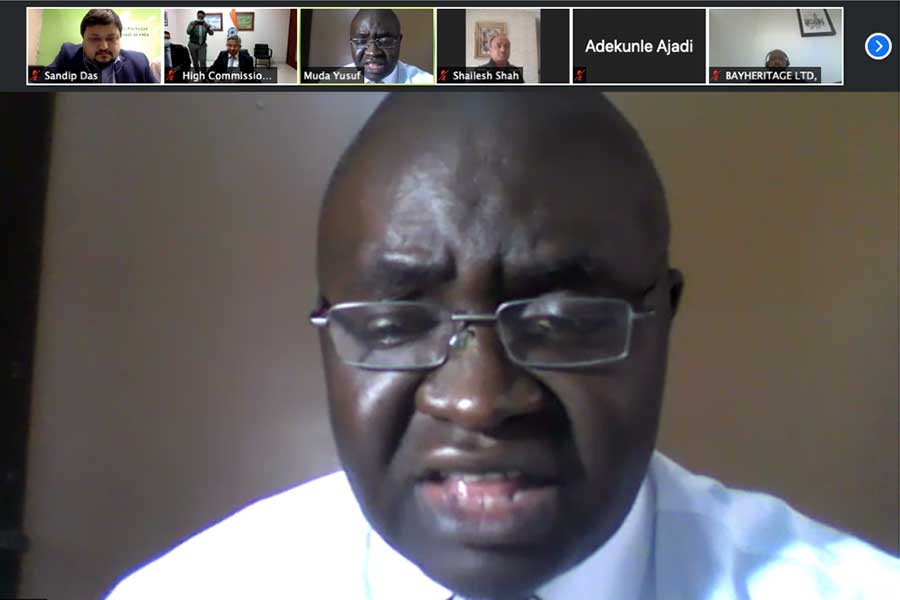 The event was inaugurated by HE Shri Abhay Thakur, Hon'ble High Comissioner, HCI, Abuja. Lagos Chamber of Commerce was represented by Mr. Moda Yusuf, Director General, while TPCI was represented by Shri Suresh Kumar Makhijani, Joint Director General and Shri Sandip Das, Deputy Director General.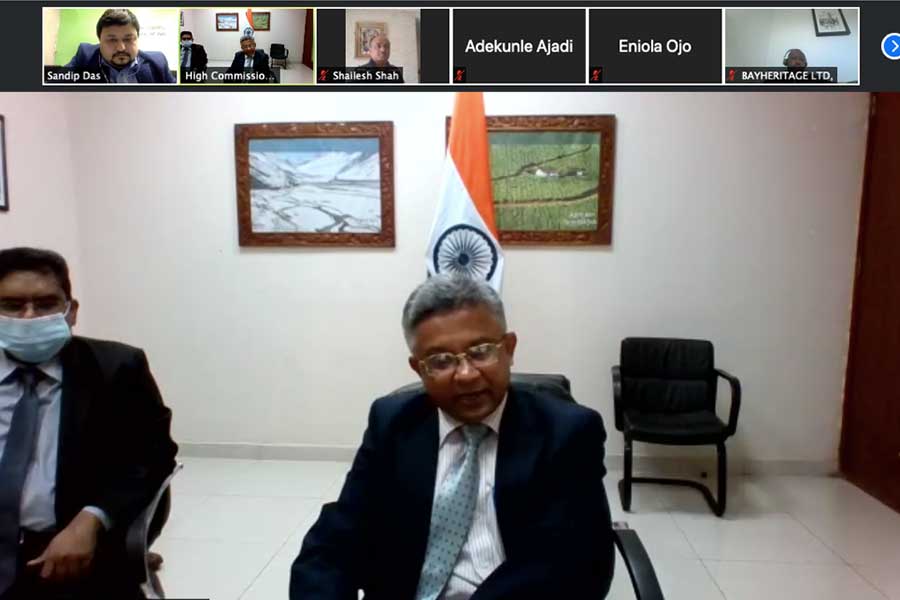 During the BSM, ten Indian suppliers dealing in F&B products such as organic food, confectionary, basmati and non-basmati rice, spices, tea, Indian ethnic food, ghee etc. interacted with 50 companies from Nigeria. The Nigerian companies showed great interest in Indian F&B products and discussed future business dealings during the event.
In his address, High Commissioner of India to Nigeria, Shri Abhay Thakur thanked TPCI and Lagos Chamber of Commerce for taking the initiative to organize a virtual business meeting, which would be beneficial to the business communities of both the countries. During the pandemic, such digital platforms are facilitating business communities to interact and be able to do business as usual.
He briefed Indian companies about the opportunities available in the Nigerian market and assured all support from the High Commission for expanding Indian exports to Nigeria. He said that Indian F&B products have a huge potential and companies should focus on supplying quality products to Nigerian market. He also stated that India has very cordial relations with Nigeria, a largest economy in the Africa with a population of about 200 million. He wished all participants success and hoped this BSM will help in expanding the bilateral trade relations.
Muda Yusuf, Director General of Lagos Chamber of Commerce, thanked the High Commissioner for all the help that the High Commission provided for organizing this BSM. He also thanked TPCI for organizing the BSM and bringing reputed Indian suppliers to interact with Nigerian companies. He assured that LCC will cooperate with TPCI in future business events to help Nigerian companies import products suitable for their market. He said that LCC will work closely with TPCI under the guidance of the High Commission for enhancing bilateral trade, which would eventually be beneficial for the business communities of both countries.
In his closing remarks, Shri Suresh Kumar Makhijani, Joint Director General, TPCI expressed gratitude to HE the High Commissioner for his presence and also the support provided by the High Commission under his guidance. He thanked the High Commissioner for his inspirational words and hoped that the meeting would be able to facilitate participants from both the countries. He further added that Nigeria is an important trading partner, with whom India enjoys cordial relations. He further thanked Mr. Muda Yusuf, Director General of Lagos Chamber of Commerce for the Chamber's support and wished all success to participants from both the countries.
Following the BSM, TPCI organized one-to-one business meetings in private digital rooms. On the request of LCC, TPCI will organized more one-to-one B2B meetings going forward upon receipt of specific interest from Nigerian companies.
Ten Indian F&B exporters participated in the event and engaged with 50 buyers from Nigeria. The list of Indian exporters is as given below:
Samruddhi Organic Farms
Sri Rama Paraboiled Rice Mills
Jabs International
Euro India Fresh Foods Ltd.
Italian Edibles Pvt. Ltd.
Jivraj Tea Co.
Bhole Nath Foods Pvt. Ltd.
Positive Food Venture PVt. Ltd.
K. Ganapathi Chettiar
Jabson Foods Pvt. Ltd.