TPCI launches inaugural India Business & Trade Conclave 2023
Trade Promotion Council of India (TPCI), with the support of NITI Aayog, Ministry of Commerce & Industry & Ministry of External Affairs, successfully organized the first edition of the India Business & Trade Annual Conclave 2023 at the ITC Maurya, New Delhi on May 23
The Conclave brought together key trade stakeholders from the government, industry, and academia to decode the Foreign Trade Policy 2023 released by DGFT earlier this year. The event explored critical issues and strategies to achieve India's ambitious goal of becoming a US$ 2 trillion export economy.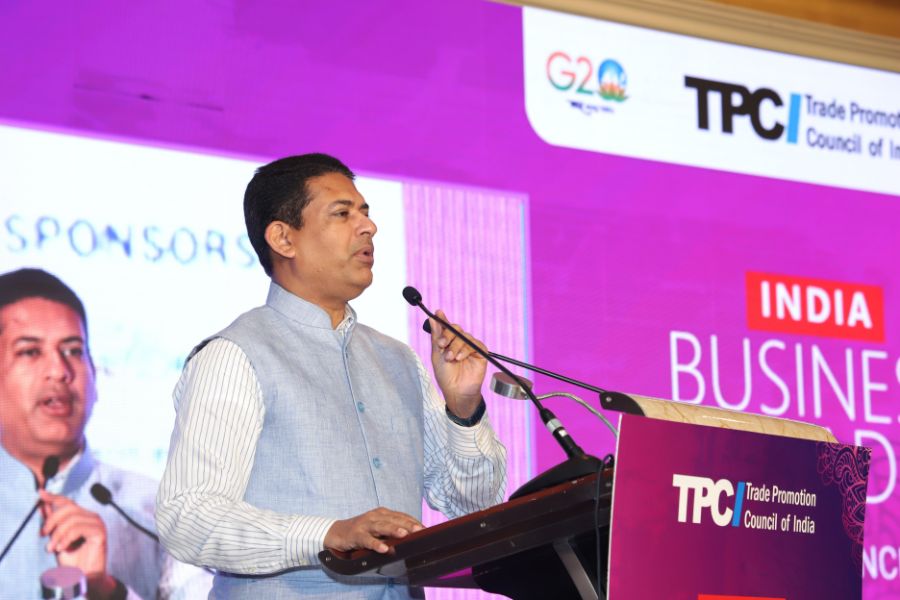 Trade Promotion Council of India (TPCI) successfully organized the first edition of the India Business & Trade Annual Conclave 2023 at the ITC Maurya, New Delhi on May 23. The conclave brought together key trade stakeholders from the government, industry, and academia to decode the Foreign Trade Policy 2023 released by DGFT earlier this year.

Under the theme "India @2030: Decoding FTP '23 and Blueprint for a $2 trillion export economy," the conclave received invaluable support from the Directorate General of Foreign Trade, NITI Aayog, and the Ministry of External Affairs.
Mohit Singla, Chairman, Trade Promotion Council of India, welcomed the Chief Guest, dignitaries, and industry delegates during his address. He emphasized that the India Business and Trade Conclave will continue to be a leading platform for discussions on all aspects of India's foreign trade. Mr. Singla highlighted the conclave's focus on emerging areas of growth and potential, along with the industry's benefits from government initiatives.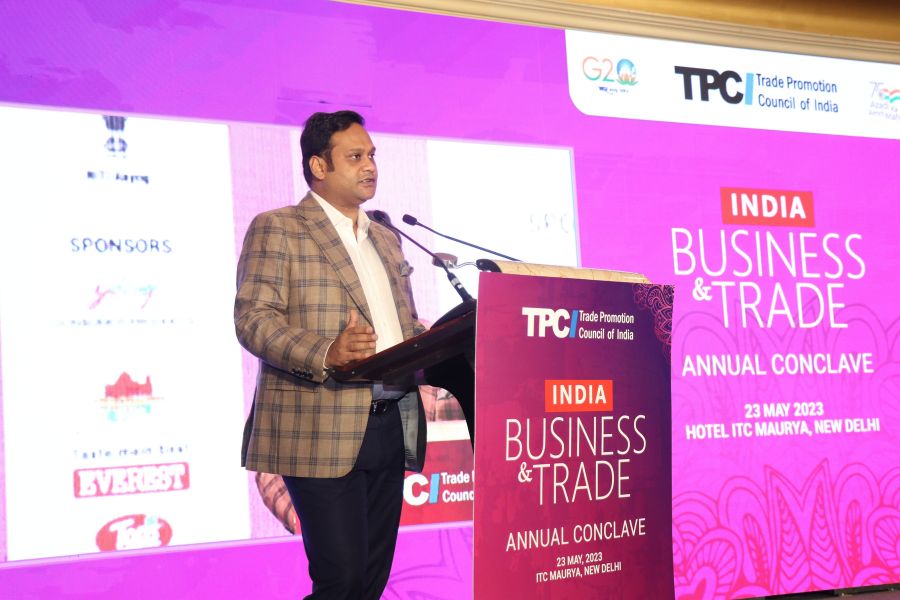 Santosh Kumar Sarangi (IAS), Hon'ble DGFT, graced the occasion as the Chief Guest, sharing his profound insights on FTP 2023 and engaging with stakeholders. In his keynote address, Mr. Sarangi emphasized the positive correlation between higher exports and higher per capita income. He highlighted that India is focusing on both the demand and supply sides to achieve the $2 trillion target, implementing respective policies.
Mr. Sarangi expressed confidence in the attainability of the $2 trillion export target, despite the required annual growth rate of 14.5% (CAGR). However, he cautioned about geopolitical concerns, the global economic scenario, and growing protectionism, which must be considered. He also stressed the need for India to adapt its export product profile to align with the evolving global trade scenario. He mentioned strategies such as signing more Free Trade Agreements (FTAs), attracting investment, and enhancing marketing and promotion efforts.
In an exlcusive fireside chat on "Shaping India's Trade Resilience through the Foreign Trade Policy" moderated by Mr. Om Prakash Hisaria, Senior VP, Reliance Industries Ltd., hon'ble DGFT also provided updates on efforts to address issues related to seamless e-commerce for export promotion. He further added that collaborations with the Department of Revenue, RBI, Icegate, and Department of Post are underway to resolve matters concerning Remission of Duties and Incentives, ensuring smooth flow of postal bills into Icegate, and establishing a regulatory system that addresses return processes.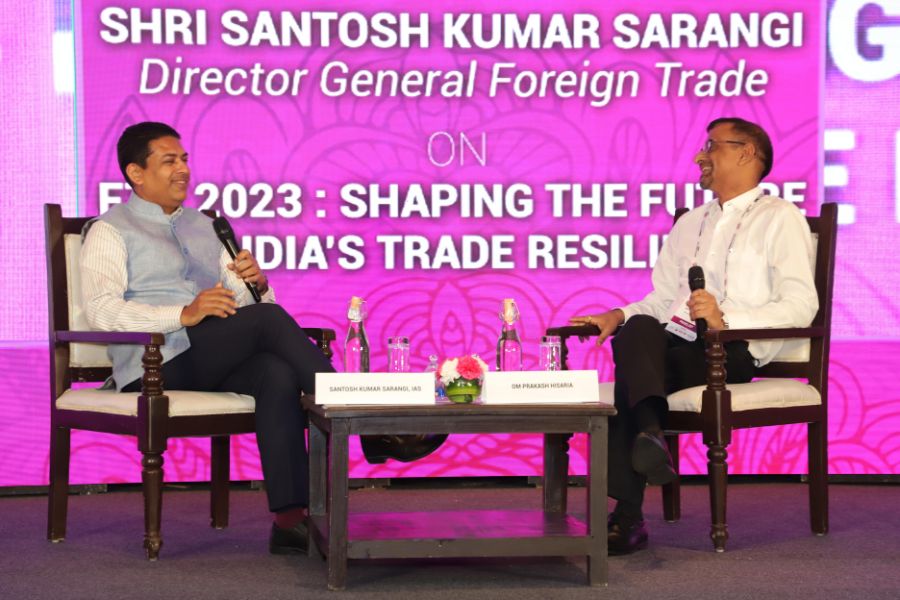 Shri Sanjeet Singh (IRS), Senior Adviser, NITI Aayog, and Md. Noor Rahman Sheikh (IFS), JS (ED), Ministry of External Affairs, were esteemed Guests of Honour at the event and spoke at the plenary session on "Trade Policy Vision & Strategy in a Volatile Global Landscape", along with Dr. Pritam Banerjee, Head, Centre for WTO Studies & Member, Committee for Advanced Trade Research, TPCI. The plenary session was moderated by Anuradha RV, Partner, Clarus Law Associates.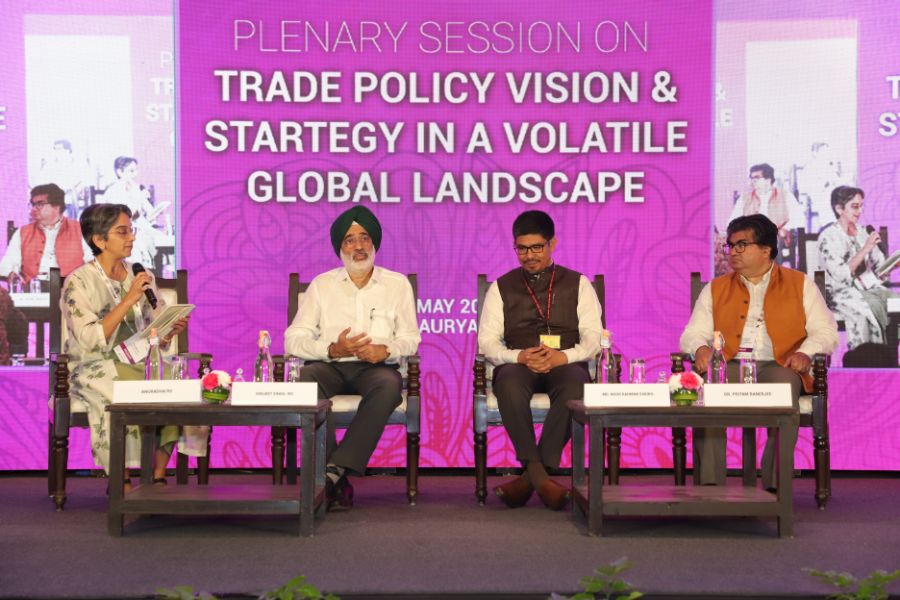 The conclave also featured an exclusive and insightful panel discussion led by a rich array of speakers with backgrounds in policy, academia and industry as they addressed the ecosystem challenges, and deficiencies that we need to address critically to achieve this vision. The panel comprised of:
• Dr. Pralok Gupta Gupta, Associate Professor, Centre for WTO Studies and Member, CATR, TPCI
• Srivastava, Co-founder, Global Trade Research Initiative
• Atul Govil, Chief Transformation Officer; Business Head (Bio-Polymers), India Glycols Limited
• Devashish Garg, Director, Shri Lal Mahal Group
• Major Jyoti Joshi Mitter (Retd), Head of Rail, South Asia at A.P. Moller – Maersk
The session was moderated by Dr Pritam Banerjee, Head, Centre for WTO Studies and Member, CATR, TPCI.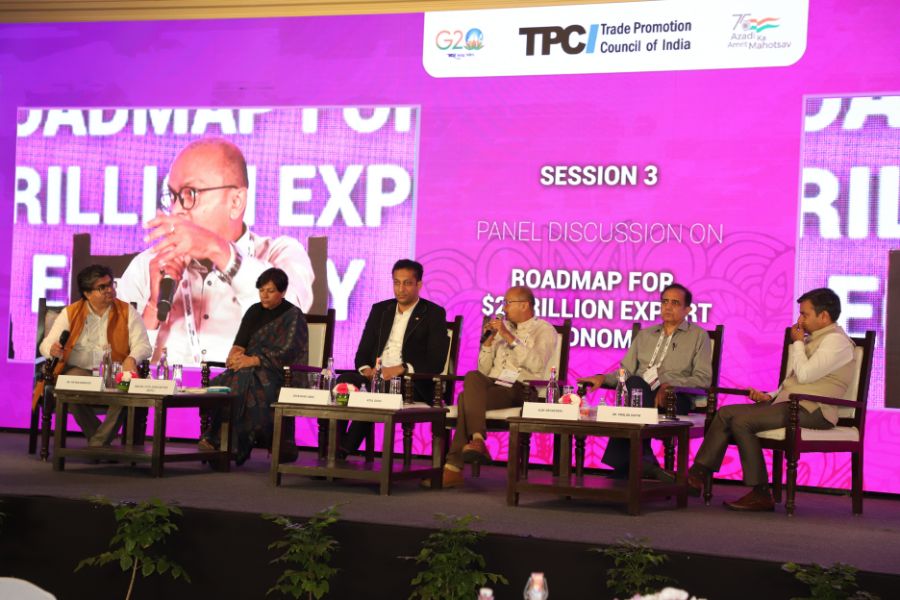 Earlier, Knowledge Partner EY set the tone for the event with a comprehensive presentation that unveiled the crucial announcements under the Foreign Trade Policy, igniting anticipation for their far-reaching implications. The key focal points highlighted were:
• Empowering MSMEs: Unleashing the export potential through e-commerce
• Trade Facilitation: Enhancing efficiency, affordability, and predictability
• Streamlining Exports: Simplifying business processes for seamless transactions
• Export Production Centers: Nurturing growth through Towns of Export Excellence
• Decentralized Export Promotion: Districts as Export hubs for localized progress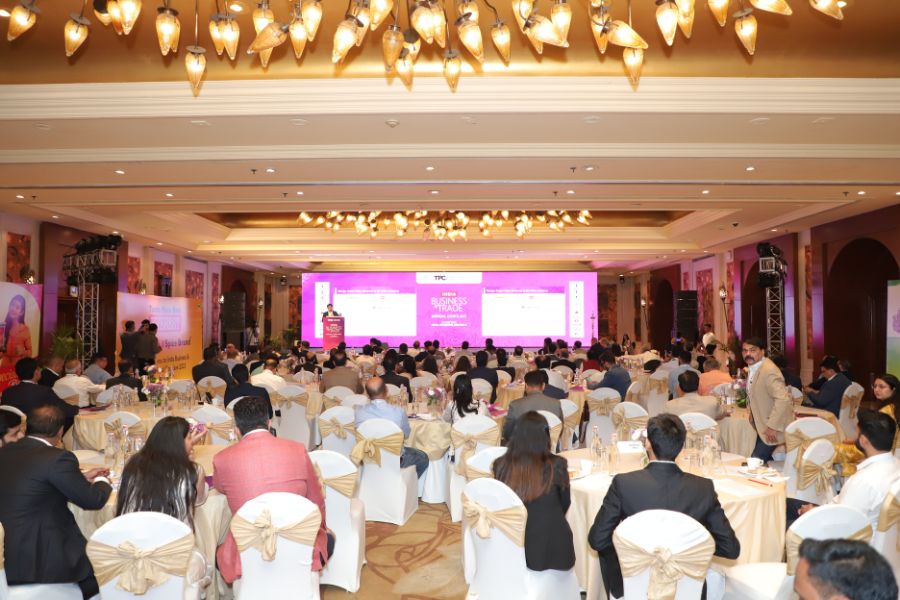 In addition, the presentation put forth an ingenious proposal for an integrated information framework encompassing Export/Import Compliances, Taxes, Duties, Financial Support, Export Schemes and Benefits, Directory/Contacts of government agencies, associations, and regional offices, as well as comprehensive coverage of trade agreements, Non-Tariff Barriers (NTBs), and facilitation measures. This visionary framework aims to revolutionize information dissemination, facilitating a holistic approach to trade.
The conclave provided participants with an invaluable opportunity to interact with a select cross-section of stakeholders spanning policy, industry, foreign embassies, trade promotion bodies, consultants, law firms, technology, banking, and logistics sectors.