TPCI hosts its sixth edition of Indusfood in Hyderabad
South Asia's largest Food & Beverage expo, Indusfood 2023, hosted by Trade Promotion Council of India, was held in Hyderabad earlier in January. The expo saw its largest participation of buyers and exhibitors till date. The 3-day event also held master class, knowledge hub and panel discussions on critical topics pertaining to Indian F&B segment.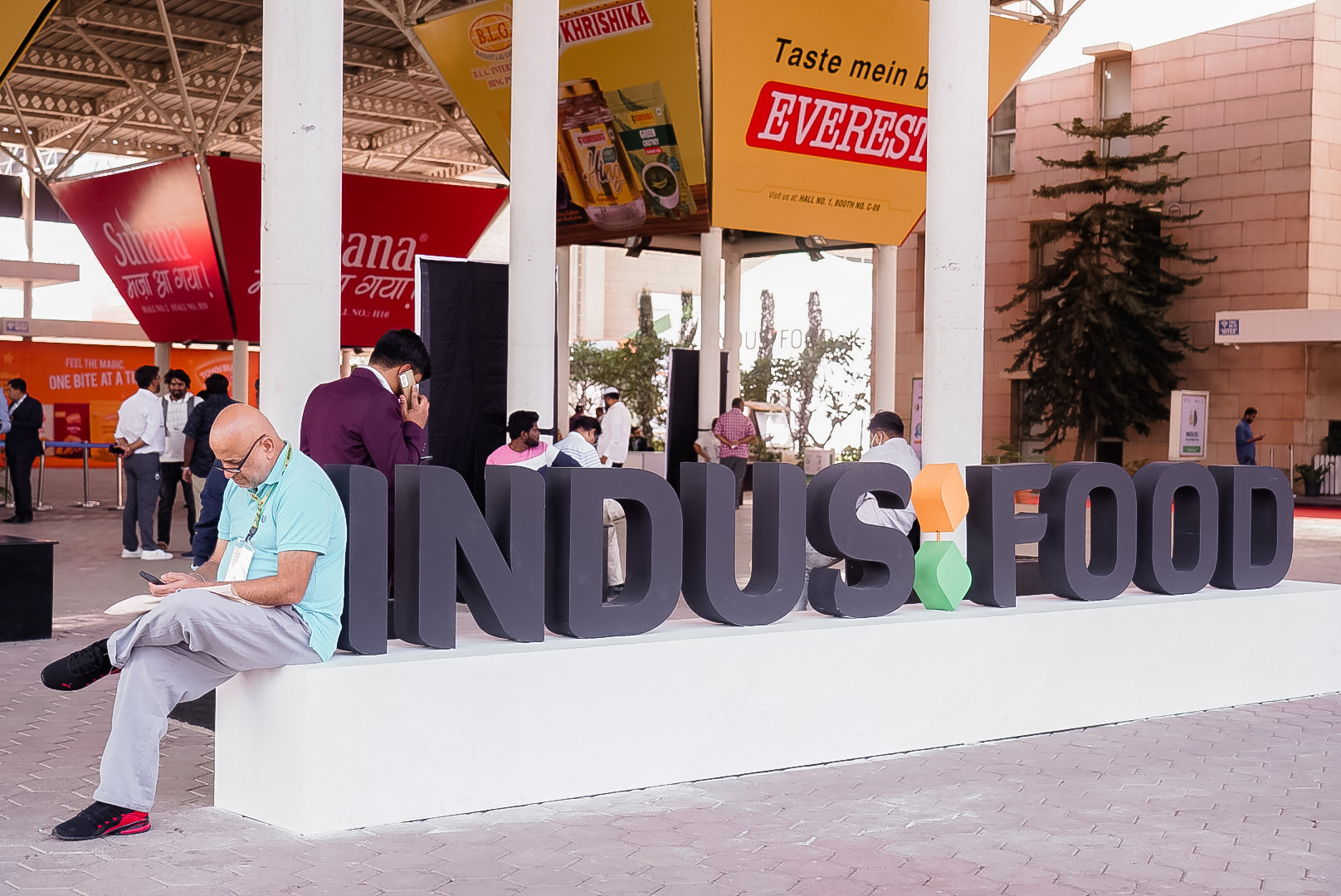 South Asia's largest Food & Beverage expo, Indusfood 2023, made a grand return, this time in the city of Hyderabad. The Trade Promotion Council of India, one of the apex industry advisory bodies of India, hosted the sixth edition earlier in January 2023.
Reigniting business interactions and industry activities in an endemic era, TPCI organized the sixth edition at Hyderabad's Hitex exhibition Centre. The largest and most acclaimed F&B expo of India was hosted this year in the city of Nizams, i.e., Hyderabad from January 8 to 10. The show brought over 1,200 world class buyers from around 85 countries interfacing with over 550 Indian exhibitors.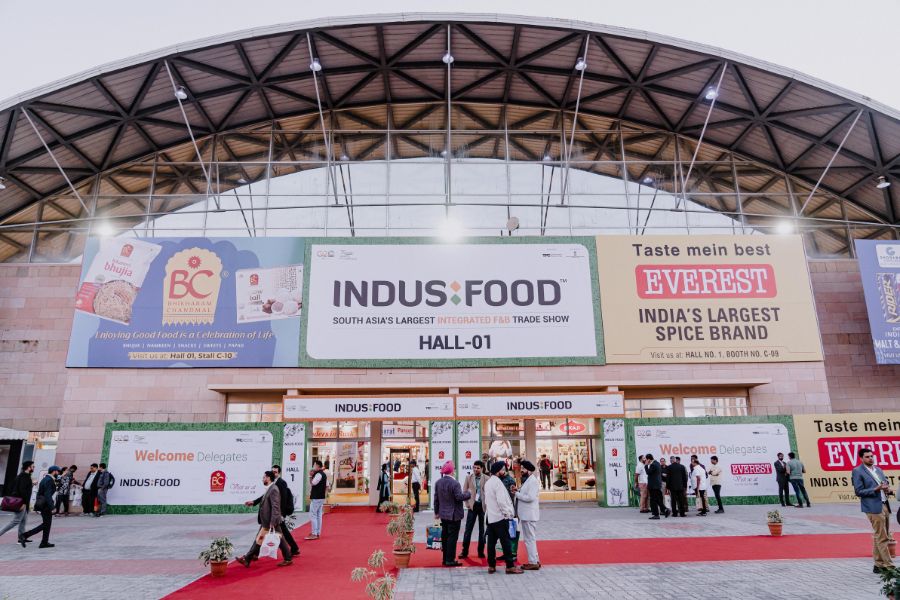 In the latest edition of the expo, TPCI's founder chairman Mr. Mohit Singla welcomed honourable dignitaries Mr. Rajesh Agrawal, IAS and Dr Srikar K Reddy, Additional Secretary and Joint Secretaries of Department of Commerce & Industry, Govt of India and special invitee Mr. Rajeev Gulati, M.D & Chairman, MDH spices, in presence of large members of exhibitors and buyers.
Indusfood's 2023 recorded an overwhelming participation of over 1,200 world class buyers from around 85 countries interfacing with over 550 Indian exhibitors. With an exhibition area covering 26,000 sq feet, the three-day event negotiated business deals worth US$ 1billion.
Within a span of mere 6 years, Indusfood has become a global icon, a catalyst for robust growth in India's processed food exports. This year Indusfood 2023 went with the theme of "Redefining India's F&B economy. The only globally recognized F&B show, the event proved to be an ideal platform to promote a variety of food and beverage products from India, including raw and processed, alcoholic/non-alcoholic, organic, healthy, vegan, ready to eat and ethnic.
Focusing on value added, processed and Indian ethnic products, the show exclusively covered Indian industry as opposed to other F&B trade shows which hosts exhibitors from around the world. The 6th edition of Indus Food exclusively hosted handpicked international buyers and exhibitors after thorough background check and business capacities.
At the inaugural ceremony, TPCI Founder Chairman Mr. Mohit Singla welcome all the eminent dignitaries. Speaking at the event, Mr. Singla noted that Indusfood 2023 has been the biggest largest, most celebrated edition of the event till date.
"At the 6th edition of Indusfood, we eagerly anticipate a vibrant exchange of ideas and insights that fuel exciting avenues for innovation, collaboration and business; thereby propelling the Industry towards a new era of growth," Mr. Singla said.
Event's chief guest, IAS Rajesh Agarwal lauded TPCI for hosting the sixth edition of Indusfood successfully and said that India must amplify its efforts to create more exquisite brands to promote Indian cuisines in abroad.
"It is a unique show and a strong platform. We must make it big and the best in the world in the years to come," Mr. Agarwal said.
Special invitee to Indusfood 2023, Dr. Srikhar Reddy, said, "The year 2022 was significant in terms of exports. The year 2020-2021 saw US $ 400 bn worth exports and it rose to 422 billion subsequently. The two bilateral agreements entered in the recent past with Australia and UAE augur good for the industry. The Government of India is supporting the promotion of ethnic food by way of setting up export clusters."
TPCI also inaugurated the Indus Knowledge Hub at the show. A novel initiative to fuel knowledge- driven collaboration, Indus Knowledge Hub involved a series of exciting seminars and panel discussions, wherein global leaders in the space shared best business practices, opportunities, challenges and growth prospects for Indian F&B players.
TPCI organised an exclusive multi-pronged discussion on the topic "Boosting F&B exports through RTC/ RTE products and promotion of Indian Cuisine by benchmarking of best culinary practices, which was chaired by the Chief Guest Shri Rajesh Aggarwal IAS, Additional Secretary, Department of Commerce. In attendance were Dr Srikar Reddy, Joint Secretary, Mohit Singla, Founder Chairman, TPCI.
For the first time in the history of Indusfood, the platform organised two unique discussion sessions; market intelligence and millet. As 2023 is the international year of millets, the expo held a discussion on the importance of millets and their nutritional and commercial values.
Market Intelligence Series, hosted on the day 1 of the Indusfood 2023, held a dynamic exclusive panel discussion on region-specific market dynamics, led by top importers and distributors. Network with leading global players in the target region. Get updated on regional trends, regulatory environment, demand potential, marketing best practices, etc.
Product Categories
– Millets
– Dairy
– Sweets & Confectionery
– Dry Fruits
– Tea & Coffee
– Indian Ethnic
– Fruits and Vegetables
– Wine and Alcoholic Beverages
– Pulses and Grains
– Meat, Poultry and Seafood
– Non-Alcoholic Beverages
– Vegan Food
– Consumer Food
– Oil and Oilseeds
– Sugar and Flour
– Spices
– Organic and Health Food