Stakeholder discussions with the fresh fruit sector on India-UK Trade Agreement
Trade Promotion Council of India in partnership with ICRIER organised a stakeholder consultation with the fresh fruit industry to discuss the India-UK Trade Agreement on January 24, 2022. The session revolved around the issues and views of the industry with respect to the fresh-fruits sector, its export potential and the policy interventions needed to improve the industry's growth to achieve self-reliance.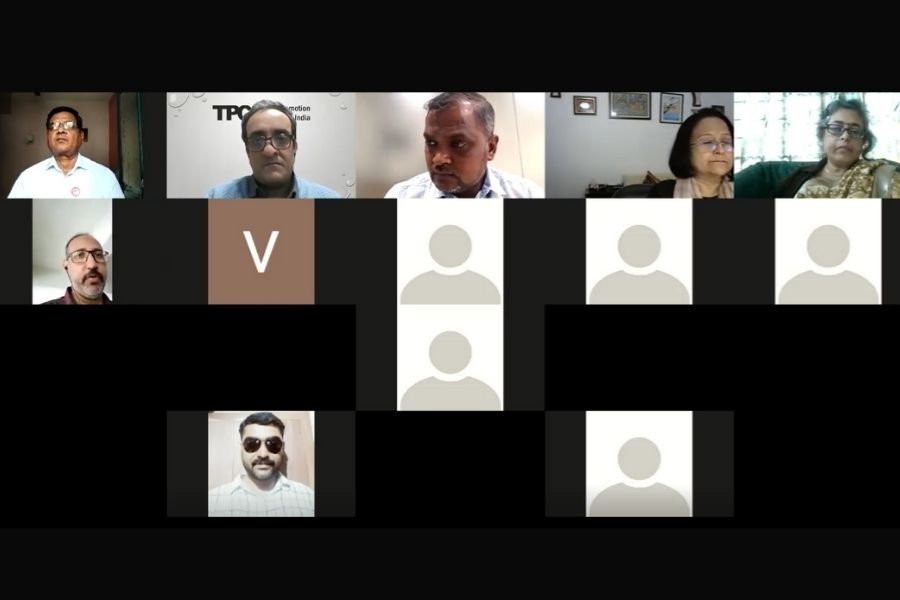 Trade Promotion Council of India organised an earnest discussion with the Indian fresh fruit industry in partnership with Indian Council for Research in International Economic Relations (ICRIER) on January 24, 2022. The session aimed to gather inputs and concerns from the fresh-fruit industry stakeholders pertaining to the upcoming India-UK trade agreement.
​​India's diverse climate conditions ensure availability of a varied range of fresh fruits and vegetables, which is why the country ranks second in fruits and vegetables production in the world. As per National Horticulture Database (Second Advance Estimates) published by National Horticulture Board, during 2019-20, India produced 99.07 million metric tonnes of fruits and the area under cultivation of fruits stood at 6.66 million hectares.
The major fruits grown in India are mangos, grapes, apple, apricots, orange, banana fresh, avocados, guava, lichi, papaya, sapota and water melons. The revenue generated in the fresh fruits segment was US$ 80488 million in 2021 and the market is expected to grow annually by 8.93% from 2021-2026.
The discussion encompassed the following focus areas:
● Views on the Indian fresh-fruit sector demand and the potential trends for growth.
● Strengths of the fresh-fruit sector and its export potential in developed markets like the UK.
● The impact of opening our domestic market to imports of fresh fruits.
● The impact of import restrictions/tariff/non-tariff barriers on either side across the value chain in exports of fresh fruits.
● The pivotal role of research and modern technology in amplifying fruit exports.
● Views on having more access to market information and strategies for exports.
● Effect of the pandemic in exacerbating the existing problems.
Following is the list of panelists who were a part of the session:
● Azhar Tambuwala, Director, Sahyadri Farmers Producers Company Ltd.
● Kaushal Khakhar, CEO, Kaybee Exports
● Anil Ghanwat, President, Shetkari Sanghatana
● Sachin Korde, Mahagrapes Technical Manager
● Pranav Malik, Head EXIM Operations, Field Fresh Fruits Pvt. Ltd
● Ekram Husain, Director, Vafa Fresh Vegetables & Fruits Exporters Association
● Rajesh Anand, Manager, AJ Exports and Imports
● Vijay Shekharan, General Manager, Export Sales, Desai Fruits & Vegetables Pvt. Ltd
Dr Arpita Mukherjee, Professor, ICRIER represented the eminent policy think tank at this discussion. The session was moderated by Virat Bahri, Deputy Director, Media & Corporate Communications, Trade Promotion Council of India.