Stakeholder Consultations with Dairy Sector on India-UK FTA
Trade Promotion Council of India in partnership with ICRIER organised a Stakeholder Consultation with the Dairy industry to discuss the India-UK Trade Agreement on December 16, 2021. The discussion aimed to understand the perspectives of stakeholders on the dairy sector's potential, growth challenges and the prospects of liberalisation of the dairy sector under the FTA.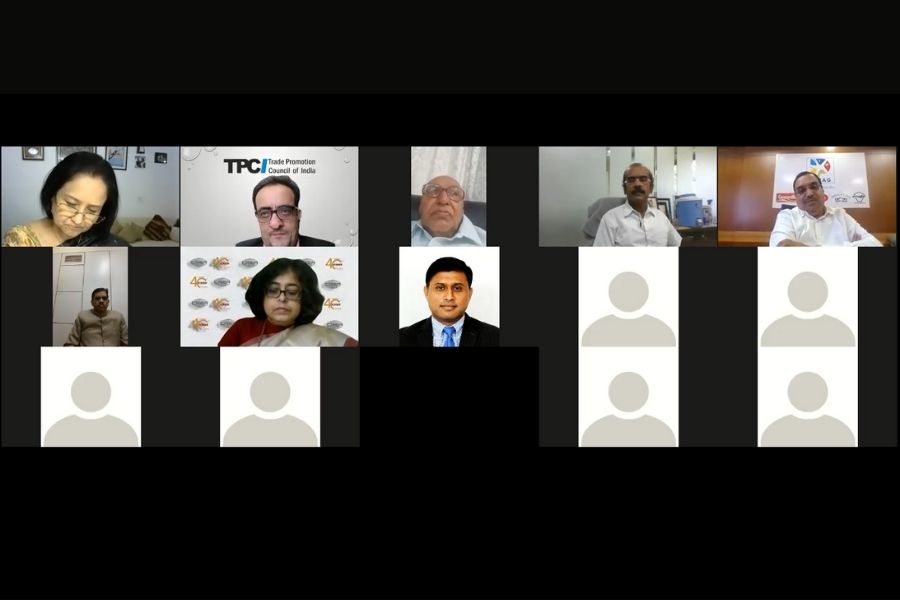 Trade Promotion Council of India organised a focused discussion with Indian and international players in the Dairy Industry in partnership with Indian Council for Research in International Economic Relations (ICRIER) on December 17. The session aimed to ascertain their views on the potential impact of the India-UK trade agreement, on the Indian dairy sector.
Some of the focus areas under discussion were as follows:
View on Indian dairy market demand, potential for growth,
Prospects of phased tariff reduction in the Indian dairy sector and its impact on the domestic industry as well as farmers?
Strengths of the Indian dairy industry and its export potential, in developed markets like the UK.
Assistance required from the Government for market access.
Tariff and non-tariff barriers faced by India in exports of dairy products, particularly in developed countries?
Role of collaboration and capacity building in building win-win business relationships with foreign companies, especially for SMEs?
Following is the list of panelists who were a part of the discussion:
Pritam Shah, MD, Parag Dairy
Mukesh Dave, AGM Marketing and Exports, Amul
Dr. J. V. Parekh, Consultant, Dairy Sector
Pranav Kumar, Chief, International Trade Policy Division, CII
Naveen Naik, Deputy GM Exports, GRB Dairy
Dinesh Bhatnagar, Head of Corporate Affairs, Parag Dairy
Ashwani Mahajan, National Co-Convener, Swadeshi Jagaran Manch
Deepak Mishra, Director and Chief Executive, ICRIER and Dr Arpita Mukherjee, Professor, ICRIER represented the prominent policy think tank at these discussions. The session was moderated by Virat Bahri, Deputy Director, Media & Corporate Communications, Trade Promotion Council of India.