TPCI announces sectoral committees to tap new markets & investment
With the objective of tapping new markets and identifying new opportunities for trade and investment, Trade Promotion Council of India (TPCI), has constituted three Committees focusing on Food & Beverages, Food Processing Technology and Chemical and Allied Products. TPCI has constituted these committees to handhold the industry, and act as a think tank, submitting suggestions and recommendations to the government for policies to boost exports. TPCI governing council has decided to constitute several sector specific committees with varied industry representation.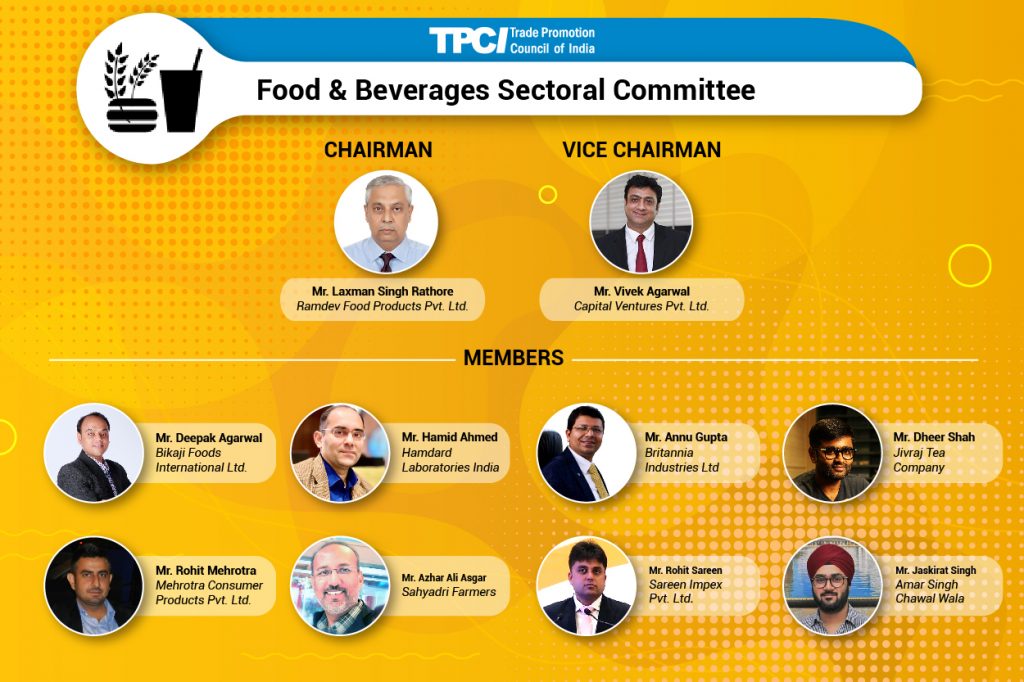 Laxman Singh Rathore, President – International Business of Ramdev Food Products Pvt. Ltd. was elected the Chairman of the sectoral committee on food and beverages. Vivek Agrawal, Managing Director of Capital Venture Pvt. Ltd. was selected as the Vice Chair of the Committee. This Committee will be promoting Indian F&B products globally and facilitate Indian F&B products to reach the mainstream retail shelves across the world.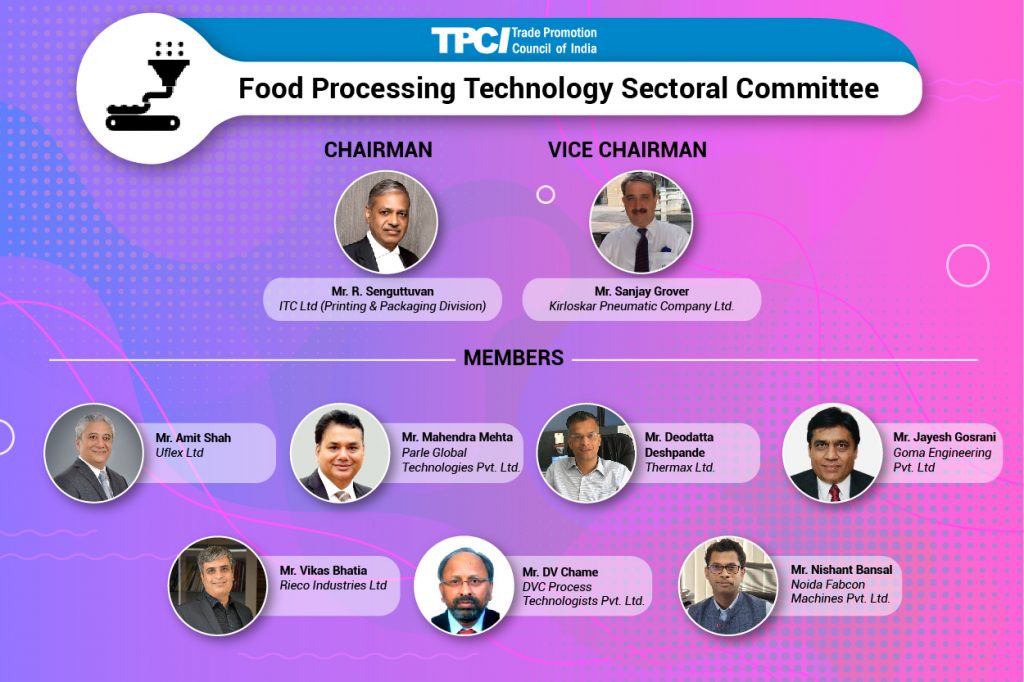 The Second Committee on Food Processing Technology will be chaired by R. Senguttuvan, CEO of ITC Limited (Printing & Packaging Division) and Sanjay Grover, Vice President – International Business of Kirloskar Pneumatic Company Limited was elected as the Vice Chairman of the Committee.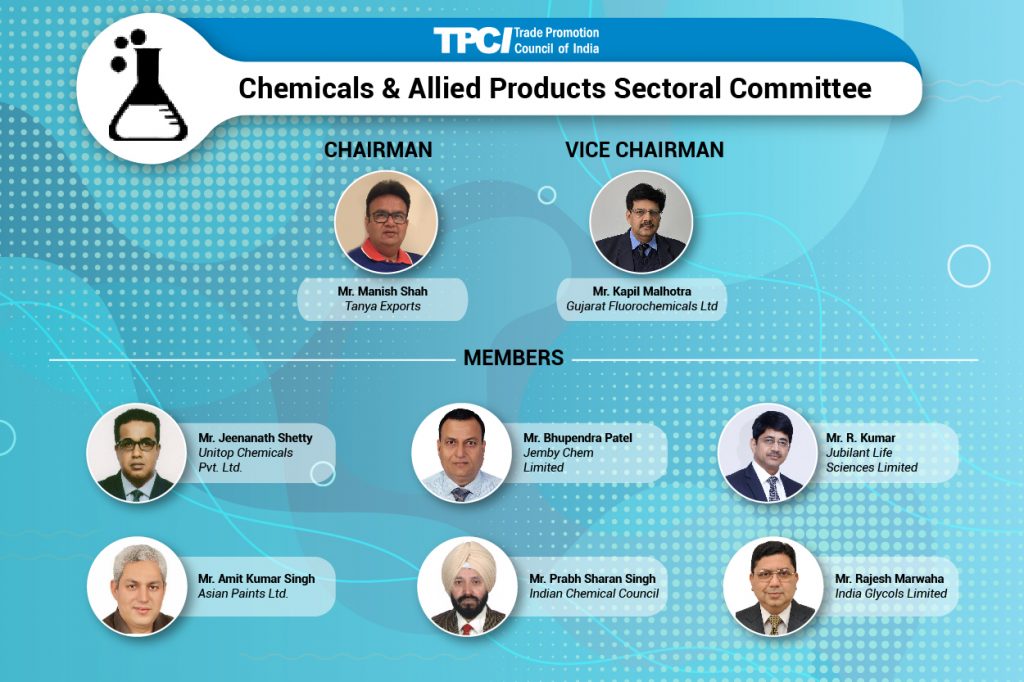 The third Committee on Chemicals will be chaired by Manish Shah, Managing Director of Tanya Exports. Kapil Malhotra, Sr. Vice President – Marketing of Gujarat Fluorochemicals Ltd. was elected as the Vice Chair of the Committee. The objective of the Committee is to explore and develop a niche market strategy and plan for revamping the chemical sector in India.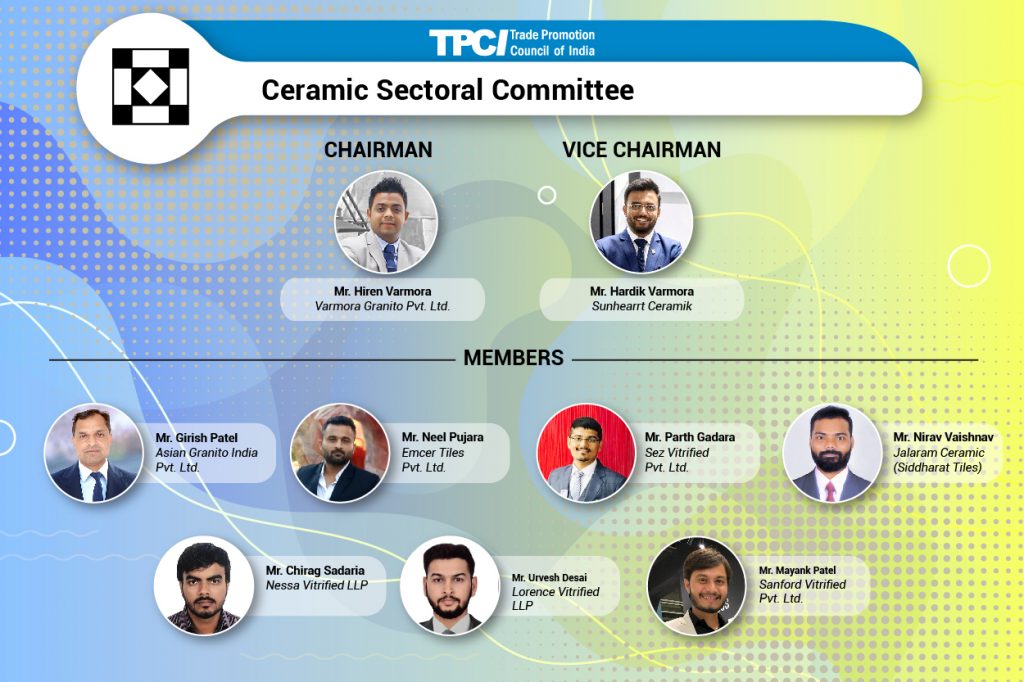 The fourth committee has been set up to promote the interests of Indian businesses in the ceramics sector. Hiren Varmora, Director, Varmora Granito Pvt Ltd. has been elected the Chairman of this committee, while Hardik Varmora, Director, Sunhearrt Ceramik has been elected Vice Chairman.
These Committees will meet regularly and will represent the demand and concerns of the relevant industries at various forums.