Dear Industry Members,
We hope this email finds you well. We are thrilled to extend an exclusive invitation for you to exhibit at the first edition of the White Label Show, which is well positioned to be one of India's most prestigious trade shows for the private labeling and contract manufacturing industry, being organised by the Trade Promotion Council of India.
The event promises to connect you with authentic buyers from 80+ countries, showcasing the power of a truly global marketplace. It will be attended by key decision makers representing Retail Chains, E-Commerce players, HORECA Sector, Airlines, Travel and Hospitality, Start-Ups, Distributors, Wholesalers, D2C Brands, Grocery Chains and Convenience Stores, Health & Pharmacy Stores, Hypermarkets and Supermarkets, Spas & Beauty Salons, Specialized Retailers, etc.
The White Label Show will take place during January 10-12, 2024, at the India Expo Mart, Greater Noida. As an exhibitor, you will have an unparalleled opportunity to showcase your products and services to a diverse and influential audience, forging valuable buyer-supplier relations directly.
Here's what makes the White Label Show an unmissable event for contract manufacturing and private labelling industry professionals:
● Global Reach: With buyers attending from over 80+ countries, you will tap into a truly international marketplace, giving your brand unparalleled exposure and access to a vast pool of potential customers.
● Business Matchmaking: Our dedicated team meticulously scans the global map to invite top-notch buyers, ensuring that you have the chance to connect with decision-makers, industry experts, and potential partners who can take your business to new heights.
● Networking Opportunities: The White Label Show goes beyond just business transactions; it's a platform where you can forge valuable relationships, engage in industry knowledge exchange, and explore collaborations with like-minded professionals from across the globe.
● Showcasing Innovations: Highlight your latest products, cutting-edge technologies, and innovative solutions to an attentive audience eager to discover the latest trends and advancements in the labeling industry.
● Knowledge is power: Stay updated on latest industry trends and global business opportunities through this unparalleled agglomeration of business leaders and decision makers from across the globe.
EXHIBITOR PROFILES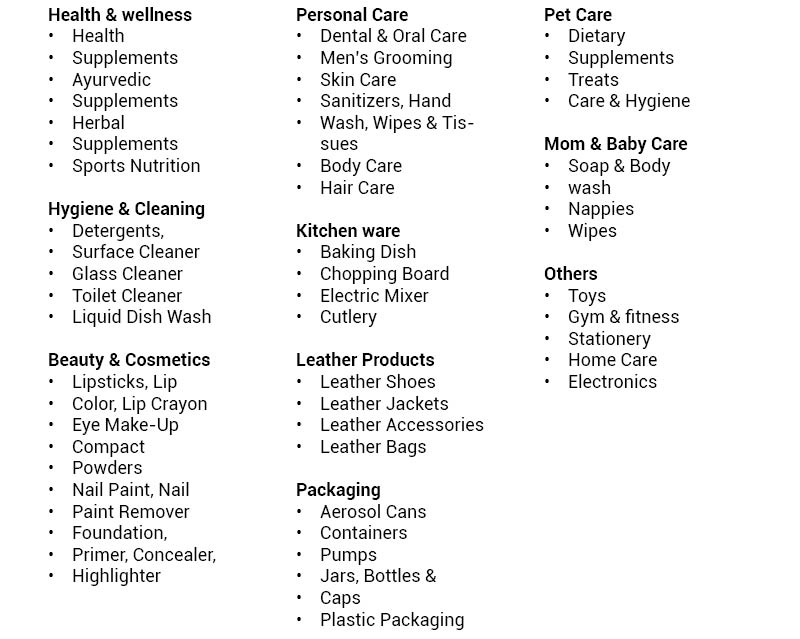 We are confident that your participation in the White Label Show will open doors to new business opportunities, boost your brand visibility, and provide an excellent platform for establishing lasting partnerships. Join us in shaping the future of the labeling industry by securing your space at this highly anticipated event.
To reserve your exhibition space or to receive further information, please register on the link. We encourage you to act swiftly, as spaces are limited and filling up quickly.
We look forward to welcoming you as an esteemed exhibitor at the White Label Show 2024, where you can experience the dynamic energy of a global marketplace right here in India. Together, let's make this event an outstanding success!